Kay Richardson, MA, MFT, PCC
Licensed Marriage & Family Therapist
Professional Certified Coach

Kay brings a rich background of 15 years combined experience as a personal coach and therapist. She is also an inspirational vocalist. Kay's passion for creativity, nature and spiritual connection is integrated in her work with individuals and couples.
She is a Professional Certified Coach through the International Coach Federation, and a Certified Life Coach through Coach for Life where she trained and served on the faculty.
Kay also holds a Master of Arts in Professional Counseling from the University of Texas, is a Licensed Marriage and Family Therapist, and completed post-graduate training in collaborative, solution-focused and narrative therapy.
She has been a featured expert in the San Diego Union Tribune, San Diego Citybeat, and Ranch and Coast Magazine. Kay has also published chapters in three anthologies: Positively Brilliant Self-Mastery, 101 Great Ways to Improve Your Life, and The Marriage of Sex and Spirit.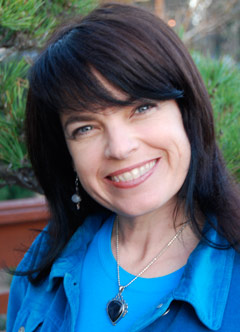 Kay Richardson, MA, MFT, PCC
Licensed Marriage & Family Therapist
Professional Certified Coach